Business Process Management
Business Process Management
Business Process Management (BPM) is a process-centric approach for improving business performance that utilizes modeling, automation, control, measurement tools and the optimization of business activity flows.
It involves any combination of these elements, in support of enterprise goals, foundational systems, employees, customers and partners within and beyond the enterprise boundaries.
In BPM, there are no two identical applications. It requires a collaboration between consultant and customer to define the relevant problem statement and the proper BPM scope.
Modeling
Automation
Control
Measurement
Optimization
Modeling
Identifying, defining and making a representation of the complete process to support communication about the process. There is no single standard way to model. We excel in:
Automation
Control
Measurement
Optimization
As part of the BPM
effort
, we will deploy experienced resources each of the areas within scope. Our goal is to design clear, simple, standardize and harmonious processes throughout the organization. Our general project approach follows these steps:
Current Situation Mapping & Business Case
Generating the Objective, Focus Areas and Future state
Identification of digitalization and automation opportunities
Deployment of Implementation Teams
Implementation of controls systems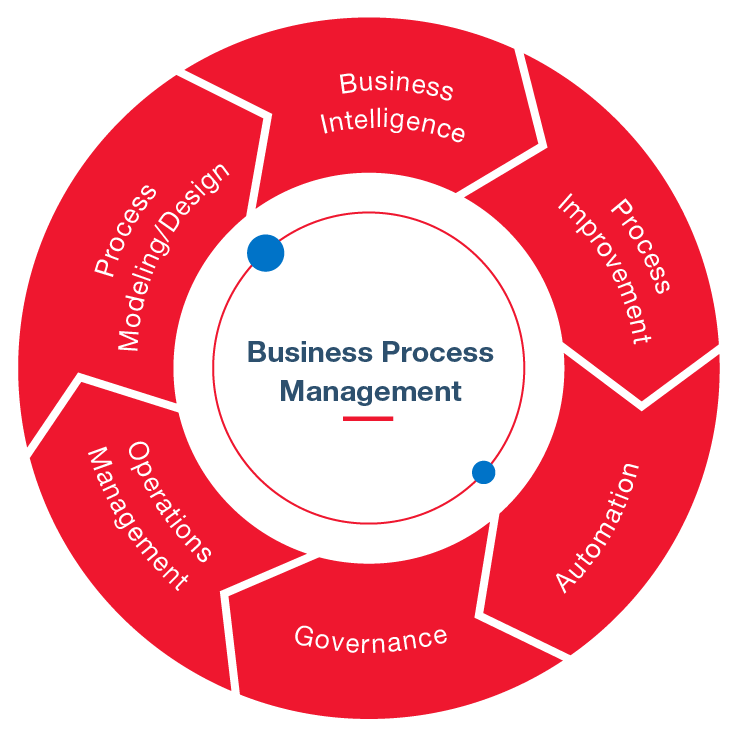 Naturally as a consulting and contracting business, we are where our customers need us, when they need us.